31st December
HAPPY NEW YEAR!
The last couple of days I have published new albums in my
Picasa webalbums
. Photos from SKK Högbo (some Irish Setters and English Setters) and photos from Finnish & Nordic Winner shows (a little bit of all setter breeds).


26th December

The girls got some Christmas-gifts, but only Katinka managed to open hers by herself. Some pics of the young ones with their new toys: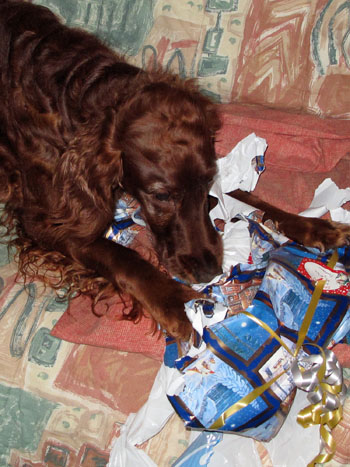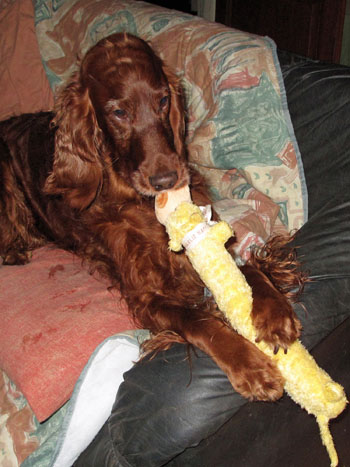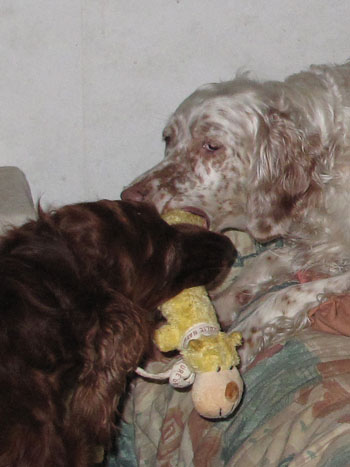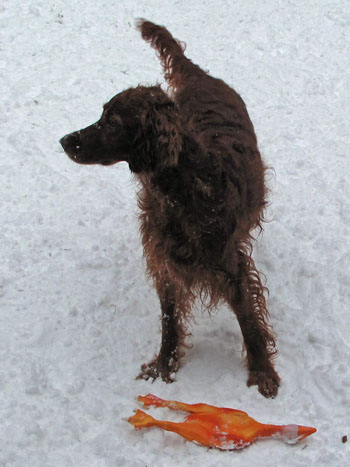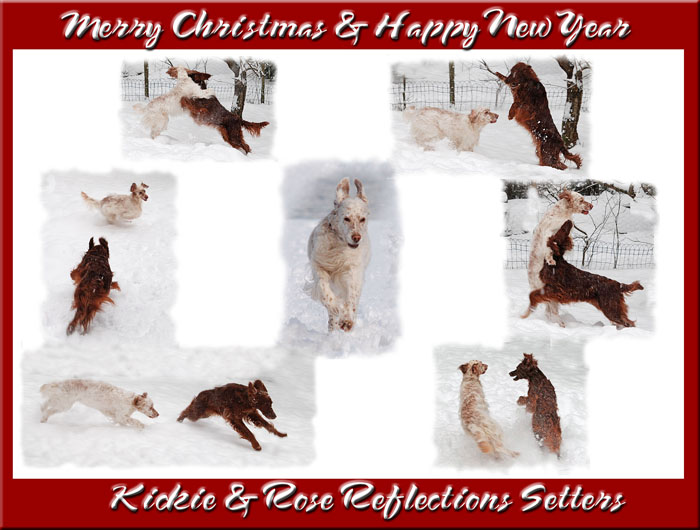 12-13th December
On a trip to the big shows in Helsinki, Finland. Nordic Winner and Finnish Winners shows with a total of about 17000 entries during these days. Took a lot of photos which will come up in an album later on. My dogs stayed at home this time.


22nd November
Photos from ISF Rättvik published in my photoalbums at Picasa.


15th November

The 2nd part of photos from ISF Herrfallet are now published, photos from puppy-junior-youngdogs day, some photo-sessions and some beautiful views from Herrfallet. Also an album with photos of my dogs, my friends dogs and views from some walks this autumn.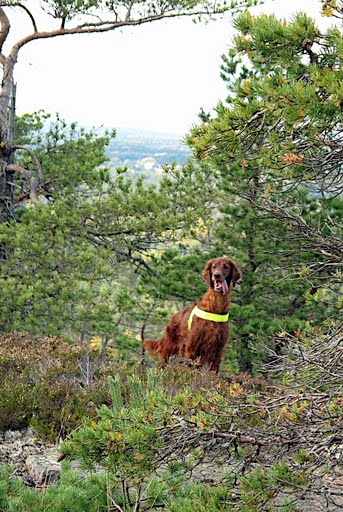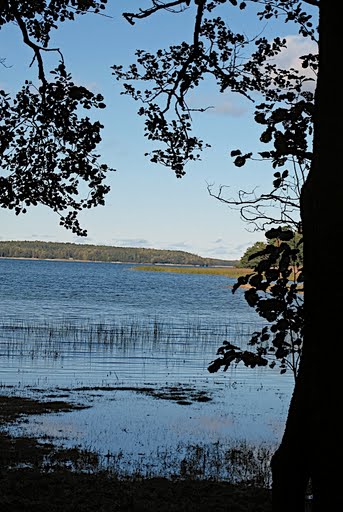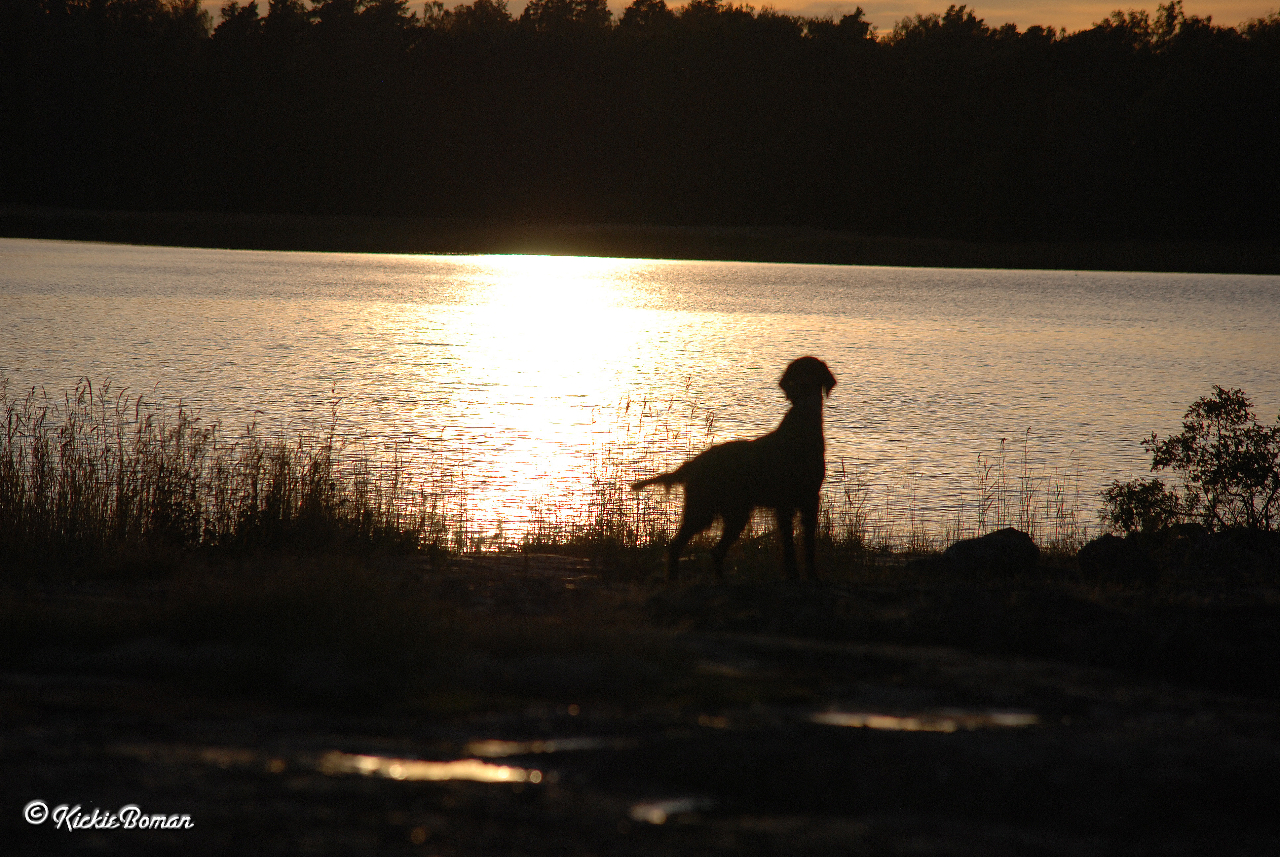 2nd October

Now the photos from show in Eckerö are published in the albums I've made for our local kennel club. It can be found
here
!

26th - 27th September

Once a year we have an Int All Breed ChShow here on Åland Islands. Nice to go to a show we don't have to travel far to get to! Leona was 2nd in open bitches with Exc and ended up as 4th best bitch. Katinka was 2nd in open with Exc and 2nd best bitch with resCC and resCACIB. Judge was Inga Siil from Estonia.
On Sunday I worked at the show all day. Took a lot of photos from the groups both days, which will come up when the time will allow me to fix them :)

24th September

More photos published in my photoalbums. Part 1 from ISF Herrfallet, all photos from Saturdays show.


19th September

Published new photoalbums at
Picasa
. Photos from SKK Nyköping and SKK Norrköping.

10th - 13th September

Holidays in England! Spent some lovely warm and sunny days in Nottingham with Peter & Lesley Armstrong. Of course looking at their sweet English Setter puppies. Ate a lot of good food, met a lot of people and also got some time for shopping = as always wonderful to be in England! Photos from my trip can be found in my Picasa album.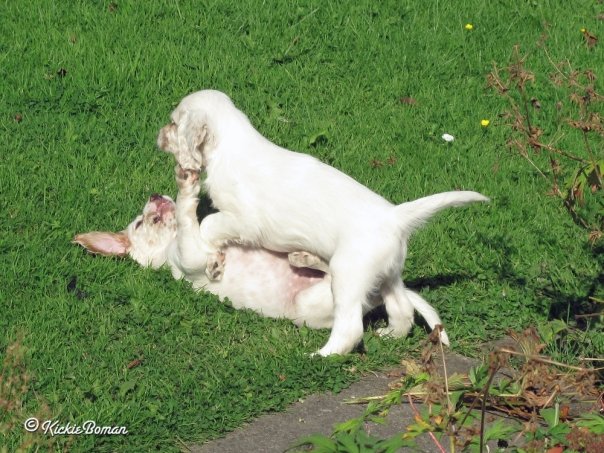 6th September

SKK Sandviken. Katinka 4th place in open class. Judge Kresten Scheel, DK.

5th September

ISF Rättvik. A very rainy day! Katinka made her debute in premium class and was 4th with Ck. Judge Jeanine Meussen
(Revival), Belgium
.
You can see in the picture how heavy the rain was at times...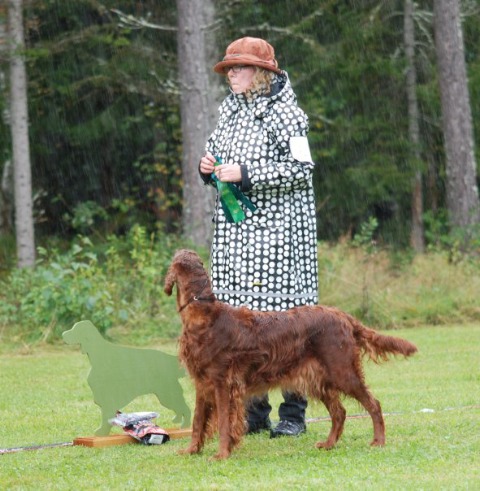 22nd August

As always a lovely weekend at ISF (Irish setter club show) Herrfallet, Arboga, Sweden. I showed my darling Katinka (Copper's Pure Bubble) to 1st in open-II, 2nd best bitch (out of 59 entered bitches) with ISF-premie (inoff. CC). This was Katinkas 3rd ISF-premie so at next ISF show she can compete in premium class (inoff. champion class)! Judge was Suzy Roffey (Autumnwood), GB.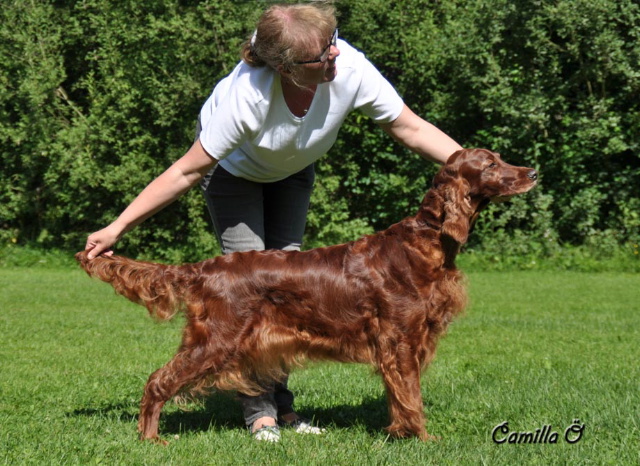 15-16th August

2 days at KC ch shows in Sweden. Took a lot of photos, so a new album will be published soon.
Katinka got Exc and was 5th best bitch on Sunday in Norrköping, judge John Thirwell, GB. Again excellent handled by Mattias Bornholm!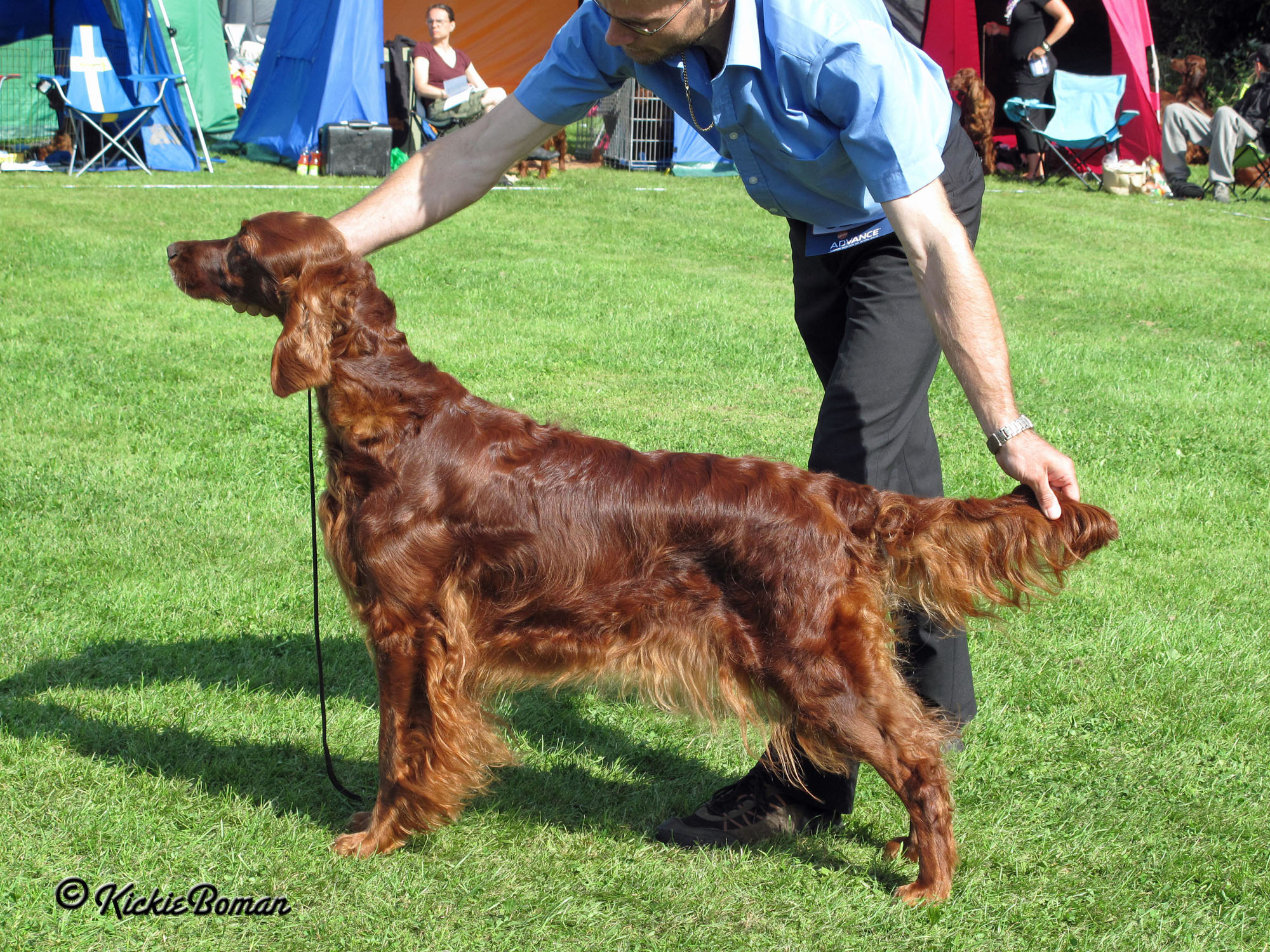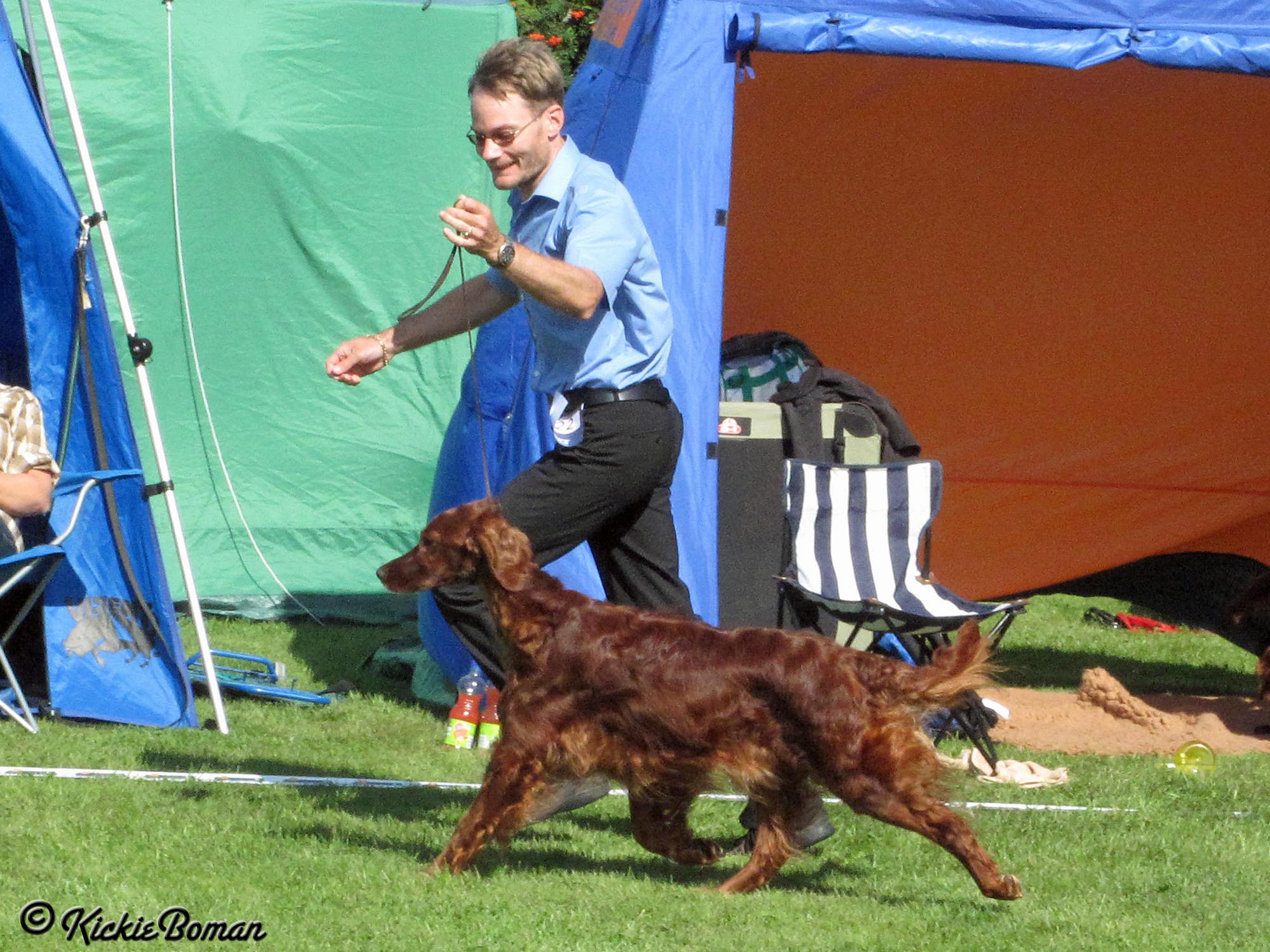 Katinka also took part in kennel Coppers breeders group both days. On Sunday BOB group.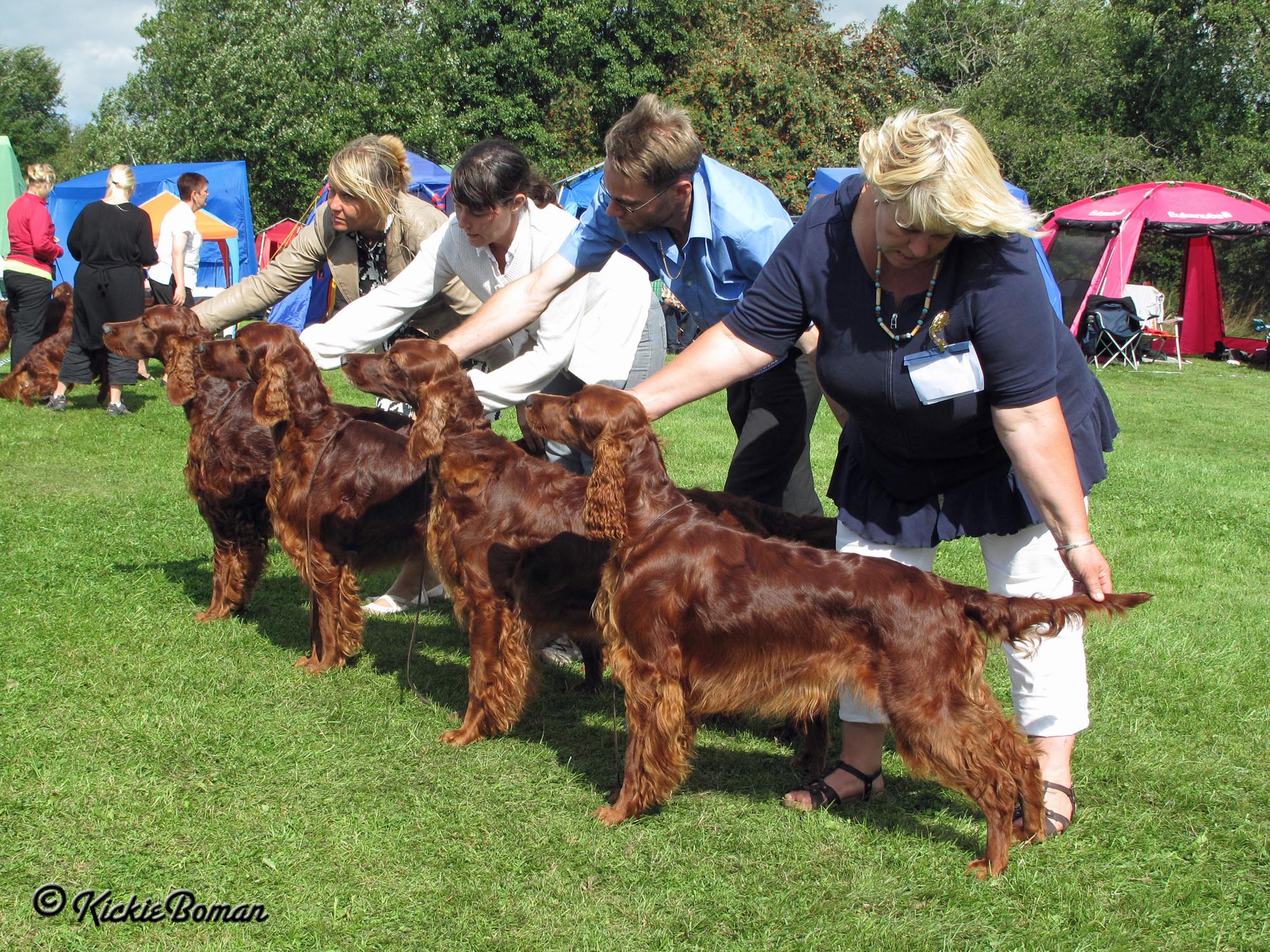 2nd August
Finally put out the photos from ISF Köping and SKK Köping. And here's a new photo of Leona: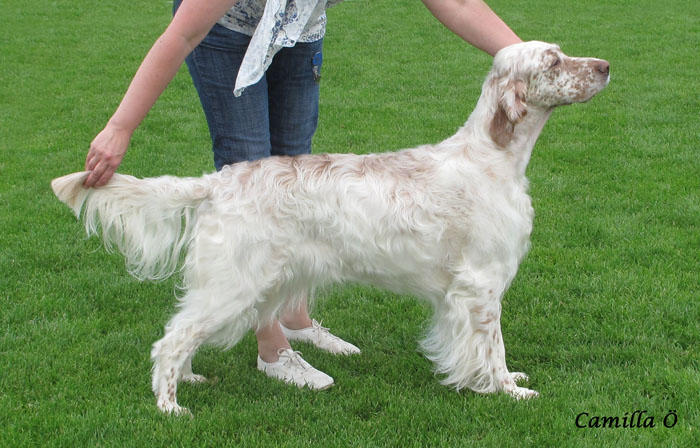 19th July
Katinka (Copper's Pure Bubble) was today 2nd in Open-2 at ISF club show in Köping, Sweden. Katinka was superbly handled by Mattias Bornholm (thanks!) while I was busy taking photos. Judge was Linda Upton, England. A lot of photos from the show will come up in my album later on!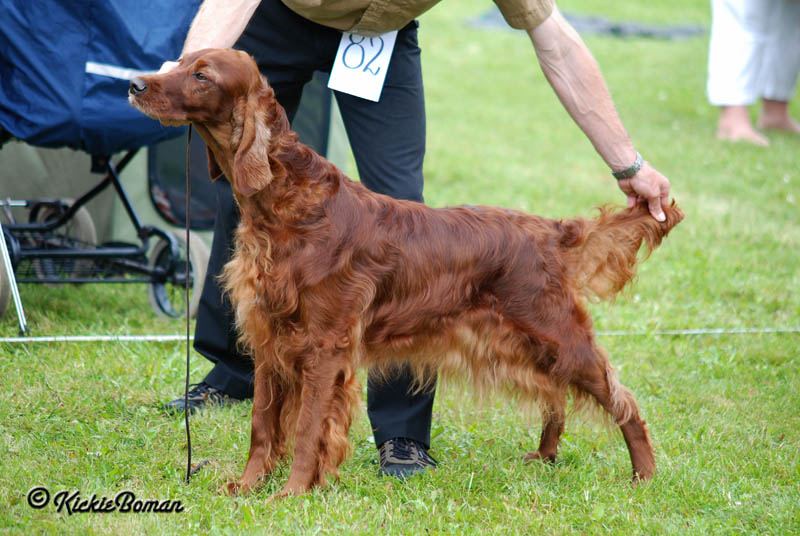 18th July
Leona was BOB with CACIB today at Köping Int. Ch Show, Sweden. This qualifies her to apply for the title CIE (International Show Champion). Judge was Ann Gormley, Ireland.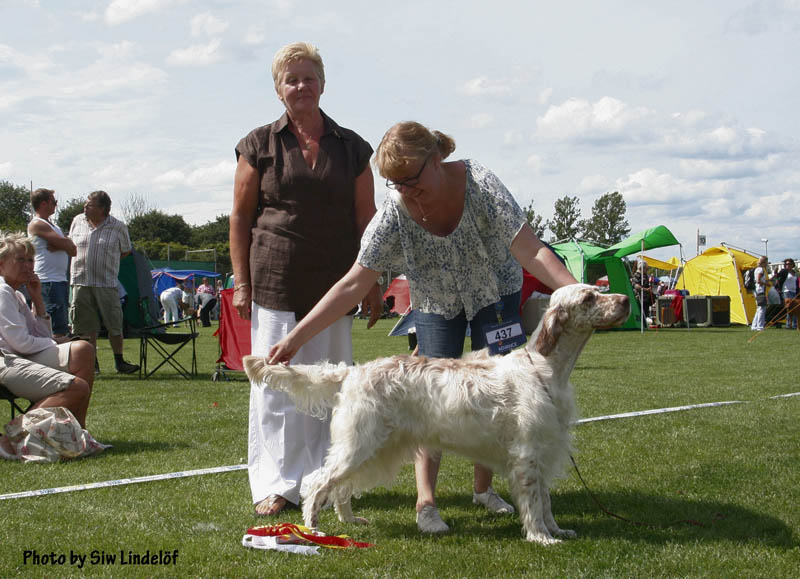 11th July, 2009

Today is a grand day! Because today is our grand old lady 11 years old! A lot of congrats to our sweet girl "Nikita" (Nattaset That's It) and to her littersisters and brothers. Here's a photo taken this morning of Nikita by our lake.
My Irish girl Katinka (Copper's Pure Bubble) posing on the old gardentable.
One of our old cars, a Vauxhall Firenza from 1973, a rarity these days.
A frog in our garden.